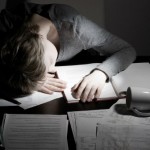 Before I begin I would like to preface my discussion by informing you that it was very difficult writing this post. I am an advocate for self education and self mastery in the field of real estate; however, I must warn you about overwhelming yourself with the educational resources available on BiggerPockets. I hope after reading the entire article, you will understand my perspective.
The real estate industry is very competitive and very transparent — everything must be disclosed and rightfully so. What makes BiggerPockets so innovative and cutting edge is this very premise of disclosure. For new real estate investors, this can be inspiring and discouraging, depending again upon your perspective. I steer all aspiring real estate investors to utilize the tools that BiggerPockets provides; however, I inform them that they must be focused, or the different investment strategies could mislead them.
Related: Does Education Paralyze Us? An Argument for Action in Real Estate
Here are some key factors that I found to be challenging when starting out using the site:
3 Ways BiggerPockets Can Seem Overwhelming to Newbies
1. A Huge Quantity of Quality Information
The quality of information discussed and introduced on the site is very intriguing. This is a major benefit to the members of the site, but this information can slow down the process of implementation. If you haven't already been introduced to analysis paralysis, let me be the first to tell you. This concept is described as gathering too much information and not taking actionable steps to utilize what was learned. To simplify, it's a lack of putting theory into practice. This happens more often than not. Many new investors are so concerned with learning what they don't know that they either forget what they do know or they just do not use it.
If you are not confident in yourself, it is very easy to fall into the realm of data retrieval. Due to BiggerPockets' extensive network, there are numerous real estate niches that can be interesting and lucrative — and could make you lose focus.
2. Investor Testimonials
For those who are taking action, it is very easy to try and emulate another investor and measure your success to their success. This is where testimonials can become detrimental.
We all know testimonials to be a source of inspiration. Testimonials are used to inform others, "If I can do it, you can do it, too." This is great; it gets you fired up and ready to go. You are so motivated, you believe you can take on any project or get any house under contract, but what happens when you're not able to accomplish what they've accomplished? Then those very testimonials can work against you. You can begin to ask questions like, "What am I doing wrong?" or "Is this really for me?" Then, the next step is over analyzing your mistakes, and you fall back into analysis paralysis.
Related: Where's the Wealth in Real Estate Education?
Do not try and compare yourself to someone else. Just remember, your path is not their path, and their path is not your path.
3. What's Hot and What's Not!
Distractions are easy to fall into if you are not focused on your investment strategy. Again, BiggerPockets offers so much information and different investment strategies that it's easy to be guided by what's hot for a season. I call it what's hot and what's not! One period in time, you may hear an awesome podcast on note flipping, and you believe this is the strategy for you — until you hear the success someone else is having in wholesaling. Without being focused solely on your business plan, the noise of success can steer you in the wrong direction.
Conclusion
Self education is very helpful in getting started and is needed to ensure that you are moving in the right direction. But I warn you to make sure you do not fall into the cycle of over analyzing, comparisons, and following the trend. BiggerPockets is such an informative resource that it can create the noise of success. Make sure you are listening to the right voice.
Let's be honest: have you found yourself in any of these 3 situations, if so, what did you do to avoid the noise and stay headed in the right direction?
Leave a comment below!
The post 3 Ways BiggerPockets Can Seem Overwhelming to Newbies (& How to Avoid Them) is property of The BiggerPockets Blog. and is Copyright © 2014 BiggerPockets, Inc. All Rights Reserved.