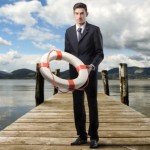 Welcome back,
In the past, whenever I have made mistakes — and boy, have there been plenty of mistakes — I always learn a lesson and feel silly for making the mistake. Some of these mistakes have cost me wasted time, wasted money, loss of a potential investment home, and even losing a very good friend by mixing business and friendship. All this I can learn and bounce back from. What I cannot live with is if my actions caused anyone else to suffer or be hurt due to my negligence.
This holiday season, remember the advice below as we cover some very important home tragedy prevention tips.
Important Tips to Prevent Home Tragedy This Holiday Season
Fire Prevention
The deaths from fires and burns are the 3rd leading cause of home death injuries in the United States. Every 169 minutes, someone dies in a fire in the United States. Of these deaths, about 85% happen at home. Most fire victims do not die from direct burns, but from inhaling and choking on smoke and/or toxic gases.
Related: Safety Tips for Landlords and Tenants for the Holidays
Here are some safety tips to keep in mind:
Avoid smoking at home. Smoking is the leading cause of fire related deaths. Never smoke in bed while drowsy or while under the influence of medication or alcohol. Avoid lighting candles while sleeping.
Practice safe cooking because cooking is the primary cause of residential fires.
Change your smoke alarm battery annually and test monthly. Be sure that you have smoke alarms on every floor of your home, including your basement. They should be located outside of bedrooms.
Keep a fire extinguisher at home and learn how to use it.
Teach your children never to play with matches or lighters, and store these items away from young children.
Poison Prevention
Each year, more than 60,000 children visit emergency rooms due to medication poisoning. Common poisonings include medications, personal care products, and cleaning products.
When it comes to poison safety, remember to:
Use medications and vitamins with safety caps and listen for them to "click" to make sure the cap is locked.
Store medicines and vitamins out of the reach of young children. They should not be able to climb to reach your medication storage area.
Keep the number to poison control in your cell phone and next to home phones: 800-222-1222
Turn on the lights when you take medications to be sure you know what you are taking.
Dispose of expired or unused medications if you don't need them anymore.
Always keep household chemicals in their original containers. Never use food containers to store chemical products.
Store food and chemicals in separate areas.
Have your furnace inspected before every heating season.
Never use your oven to heat your home.
Slip and Fall Prevention
Young children and older adults are prone to injury and death from slips and falls. In addition, each week a child dies from a televisions tipping over, and over the past 10 years, a child on average has visited the emergency room every 45 minutes due to a television tipping over.
Related: Margin of Safety in Real Estate Investing
To prevent injury, follow these tips:
Remove clutter from stairs and walkways; toys, clothing, shoes, and other items are tripping hazards and should be put away properly.
Clean up spills immediately to avoid slipping on wet surfaces.
Check walkways and stairs for damaged steps.
Install hardware-mounted safety gates at the top and bottom of stairs if you have a baby or toddler in the home.
Ensure that your television sets are stable. Flat screen televisions should be mounted on a wall, while large CRT television sets should be placed on a low, stable piece of furniture and secured to a wall if possible.
Remove loose carpets or floorboards to avoid trips.
Never use screens to keep children from falling out of windows.
Burn and Cut Prevention
To prevent burns and cuts at home:
Avoid holding children while cooking on the stove. Place them in a high chair nearby instead.
Enforce a "kid-free zone" of 3 feet around the stove unless children are actively helping you cook.
Teach children safe cooking procedures when they are old enough.
Adjust your water heater down to 120 degrees Fahrenheit to prevent accidental scalding.
Do not leave hair curlers or curling irons unattended.
Choking, Suffocation, and Strangulation Prevention
Choking is the 3rd leading cause of unintentional injury death in children under the age of one. Hazards can include food or household items, including balloons, coins, and lights.
In order to avoid tragedy, remember the following:
Adult supervision is the most effective way to avoid choking, strangulation, and/or suffocation.
Cut food into bite sized pieces and encourage children to sit still while eating.
Do not allow children to eat while walking, playing, or riding in a car.
Encourage older adults to chew foods slowly and avoid laughing, talking, or drinking too much alcohol while eating.
Consider installing cordless window coverings.
Practice Sudden Infant Death Syndrome (SIDS) safety. This includes laying your baby on his or her back and avoiding soft bedding such as stuffed animals, blankets, and bumpers.
Follow age recommendations when buying toys, and check toys for loose or broken parts.
Electrical Safety
In the United States, an estimated annual average of 47,000 home structure fires per year involve electrical failure or malfunction. These fires are dangerous and cause 455 deaths, 1,500 injuries, and $1.5 billion in property damage. Often, these fires are preventable with proper home maintenance and inspections of electrical systems.
You can help prevent electrical accidents by keeping the following in mind:
Have your electrical system inspected every 10 years or less if your home displays warning signs such as power outages, dim or flickering lights, sparks, buzzes, or odors.
Check for frayed wires. Repair or replace damaged wires on electrical devices.
Major electrical appliances should be grounded.
Consider adding electrical outlets instead of relying on extension cords. Extension cords should only be used on a temporary basis anyway.
Install ground fault circuit interrupters (GFCIs) in your kitchen, bathrooms, laundry, basement, and in outdoor areas.
Avoid overloading your electrical system. Avoid plugging more than one high-watt appliance into a single outlet.
Watch appliances for warning signs including overheating, unusual …read more